Jyväskylä City commissioned a reference plan in 2023 as the basis for the zoning of the former health center's plot. The plot is located in Kuokkala, at Syöttäjänkatu 10-12. The draft plan is available for viewing here.

Kepos (/kɛː̂ .pos/)
is ancient Greek and signifies a threshold between the real and the imagined, between city and nature, an ideal garden that beckons for encounters while also offering peace and repose.


CONCEPT AND PRINCIPLES

1. ECOLOGICAL MASSIVE TIMBER BLOCK
The development of timber construction continues in Kuokkala's Kepos

2. FRAMEWORK ENABLING COMMUNITY
The theme of community is further developed. The arrangement of terraces or walkways within the block is being explored in addition to shared spaces. The relationship between the courtyard and communal areas is crucial. Planning pathways within the block to support community interactions.

3. COURTYARD AS THE HEART OF THE BLOCK
In addition to good private outdoor spaces, further developing the block's courtyard as a creator of community is essential..

4. INCREASED GREENERY WITHIN THE BLOCK
Emphasis on trees and urban nature within the block's courtyard and along the edges, constructing various plantable outdoor areas (roof gardens, terraces). No raised platforms introduced in the block's courtyard.

5. PITCHED ROOFS AND FACADE MATERIALS INTEGRATING WITH THE ENVIRONMENT
Investigating variations of pitched roof forms and wooden facades suitable for the block.

6. INTERESTING EDGES AND FACADES AT EYE LEVEL
In a residential-focused block, creating interesting edges through green construction methods while maintaining the privacy of residences. Natural materials, massive timber, details (e.g., wooden exterior doors), roughness, and liveliness.

7. INCREASED CEILING HEIGHT IN RESIDENCES
Lofts as flexible/additional space providers.

8. BLOCK FOR URBAN FAMILIES
Targeting the block specifically for family living. Providing an alternative for more house-like living within the city.

9. BLOCK SUPPORTING SUSTAINABLE LIFESTYLES
The block allows for sustainable choices: shared-use cars, shared bicycles, easy recycling, community support, etc.


TO WHOM?

FOR URBAN FAMILIES
Families come in various forms: different-sized nuclear families, blended families, single-parent households. They all exist in different life situations. Kuokkala's Kepos offers an appealing option for families considering a move from the city to a row house or detached home but do not wish to give up the benefits of city living: excellent services and convenient transportation


WHY?

1. ALL EVERYDAY SERVICES NEARBY
Walkability to everything.

2. SMOOTH EVERYDAY LOGISTICS
Access to school and stores within walking distance. Easy access to the city by bike or bus. Covered parking within the block for cars, and shared-use cars provide flexibility for daily routines.


HOW?

1. INCREASING SPACE IN THE HEART OF THE CITY
Functional entry spaces and flexible areas adaptable to changing life situations, along with diverse outdoor lounging areas (ground-level gardens, large balconies, rooftop terraces, greenhouses).

2. COMMUNITY SPIRIT WITHIN THE BLOCK BRINGS SECURITY AND FLEXIBILITY TO DAILY LIFE
A shared courtyard connects residents, expanding living spaces into communal areas. Common spaces are situated at ground level within the courtyard (supervisability).

3. IMMEDIATE CONNECTION BETWEEN INDOOR AND OUTDOOR SPACES, INCREASING NATURAL ELEMENTS
Door leading outside, allowing children direct access to the yard. Space for urban nature.

Phase
The draft plan is available for viewing from November 10th to December 11th, 2023.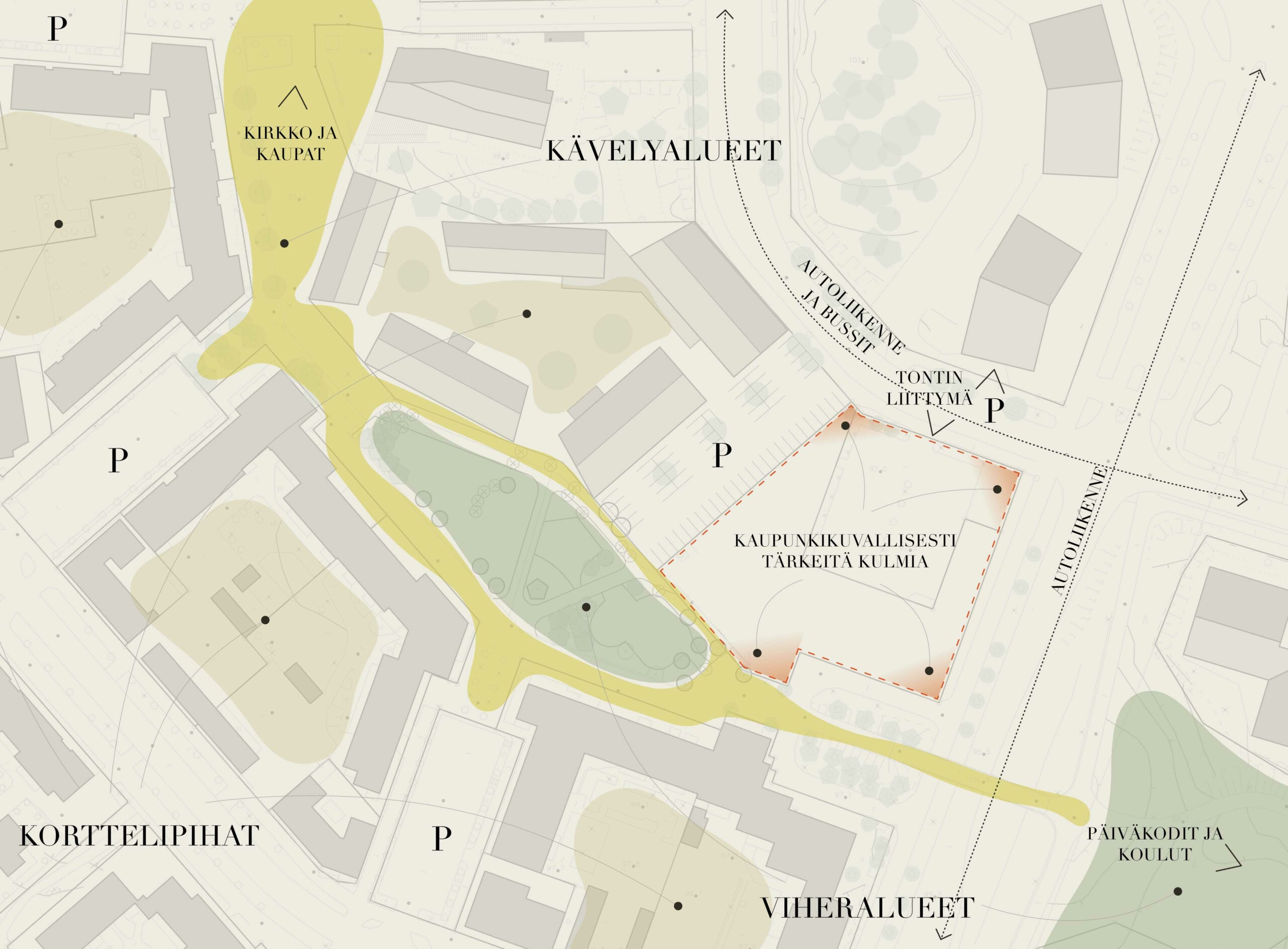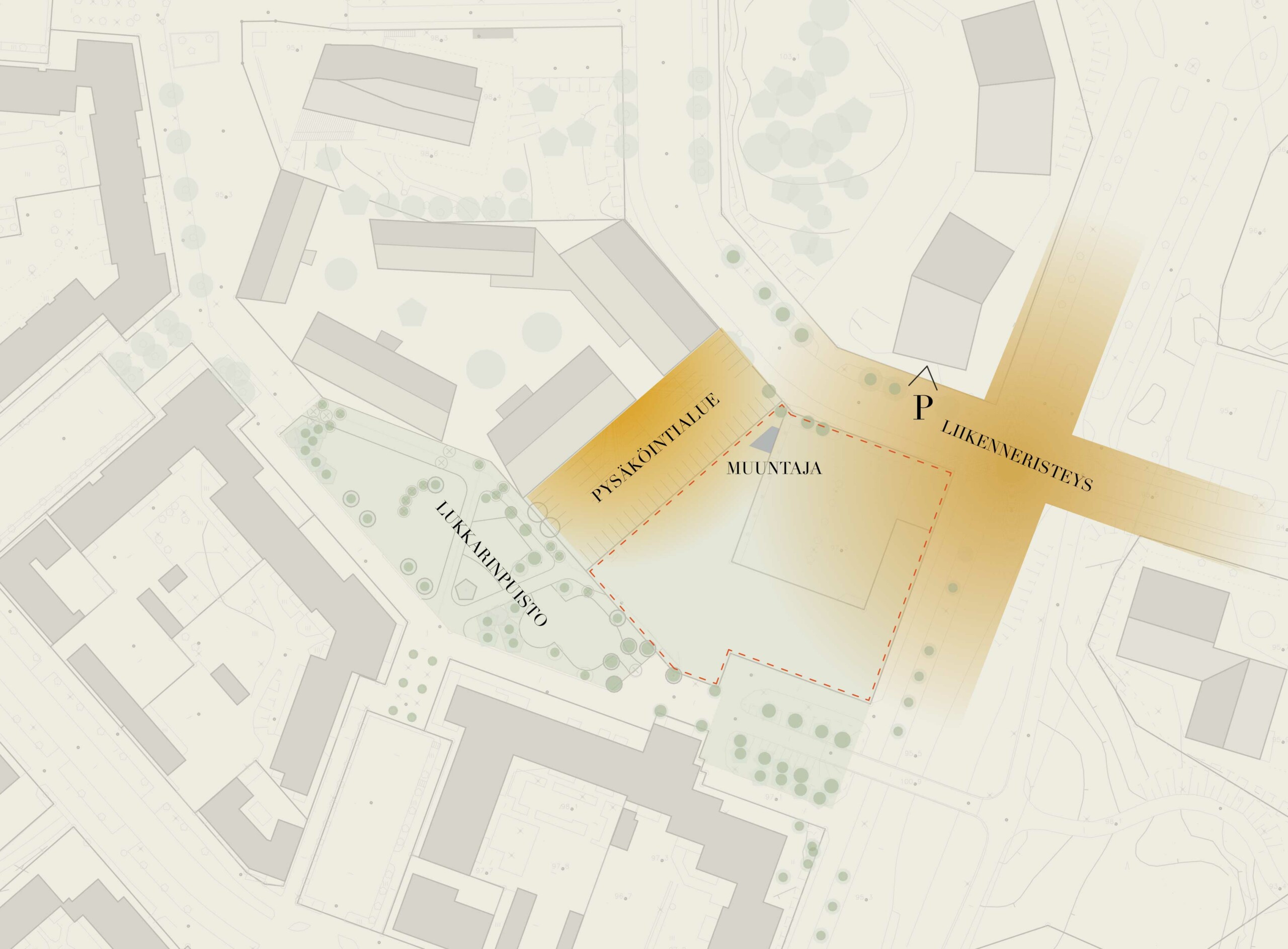 VE1
COURTYARD BLOCK
COMMUNITY SPIRIT
The courtyard at the heart of urban living, sunlit communal spaces expanding family living, allowing some activities to be shared outside individual homes. The yard is safe, allowing children to roam freely. The shared spaces open onto the yard (supervisability).
VERSATILE OUTDOOR AREAS
Apart from the block's courtyard, private outdoor spaces are essential. Possibility for rooftop patios.
FLEXIBILITY IN HOUSING TYPE
The housing distribution can be tailored as needed. In some parts of the block, a more townhouse-like solution based on terraces with unique personal entrances can be implemented.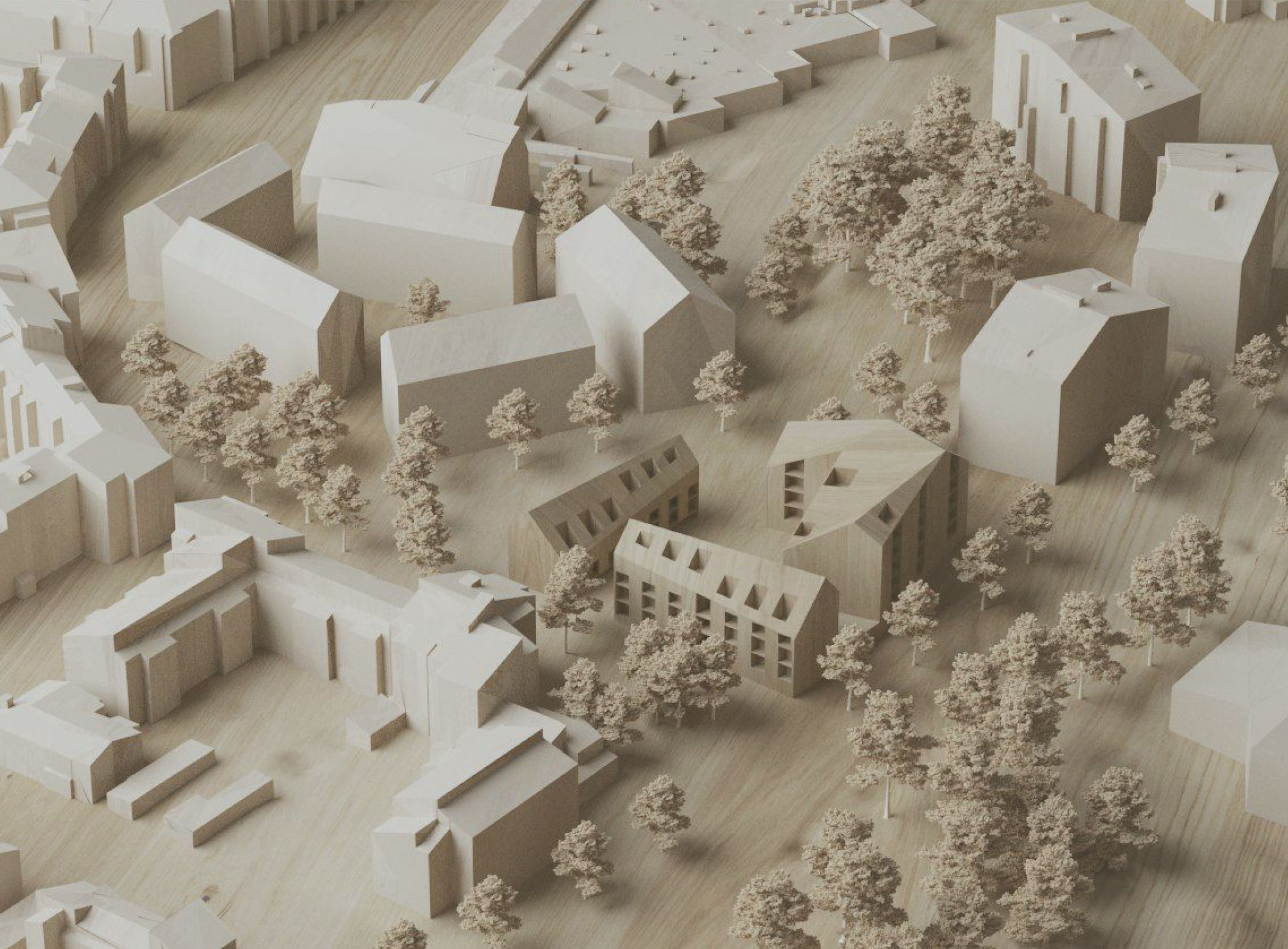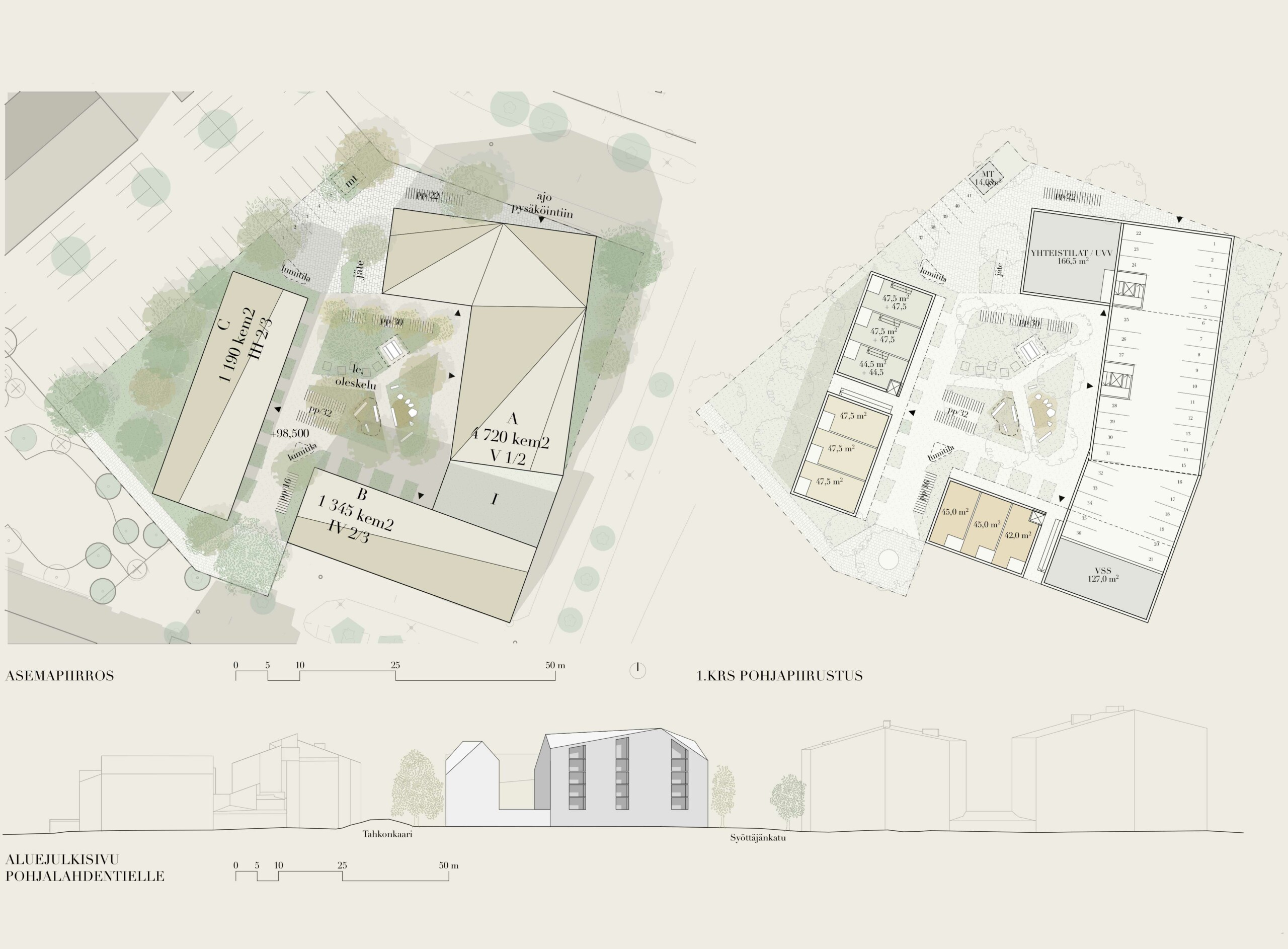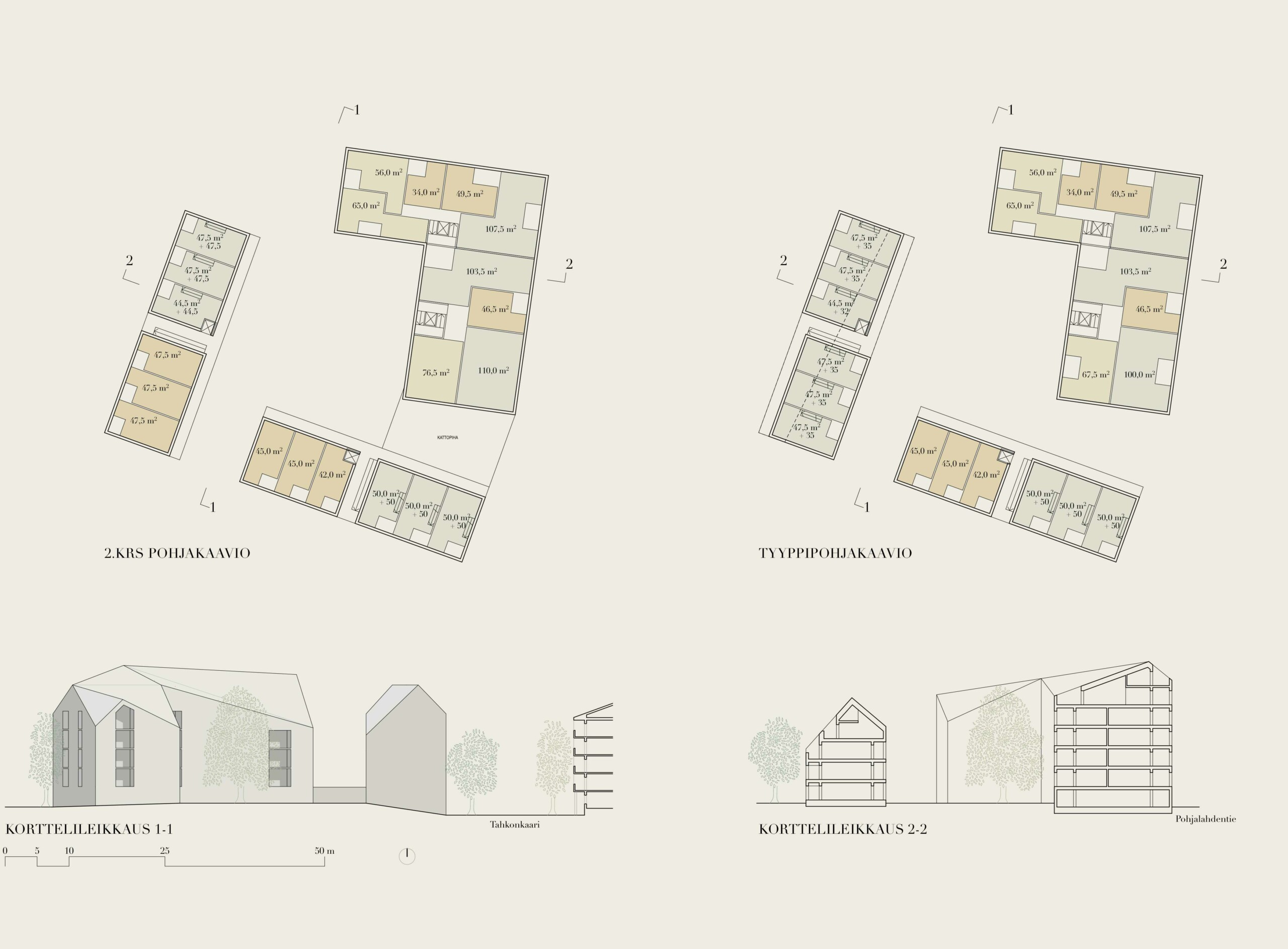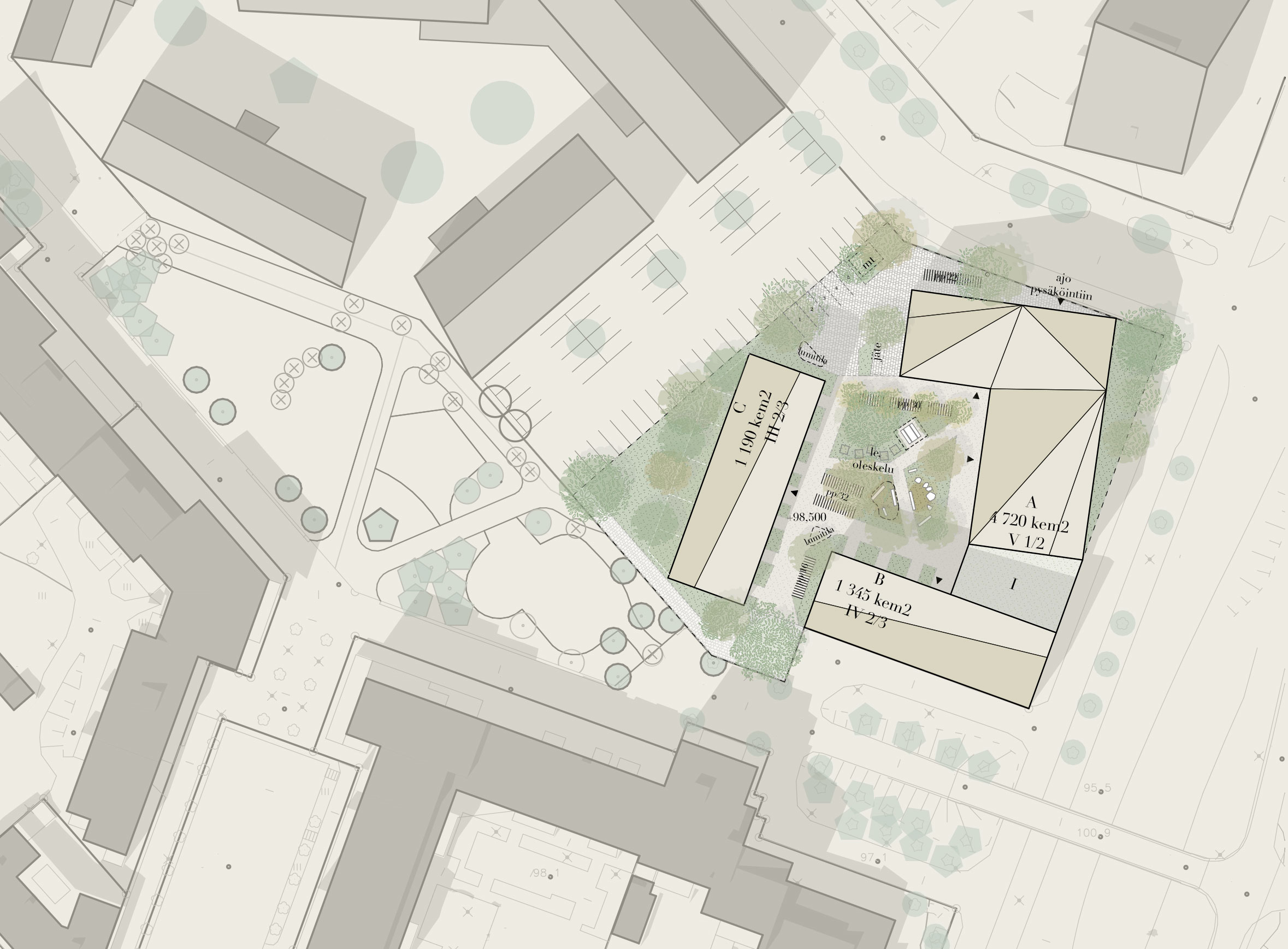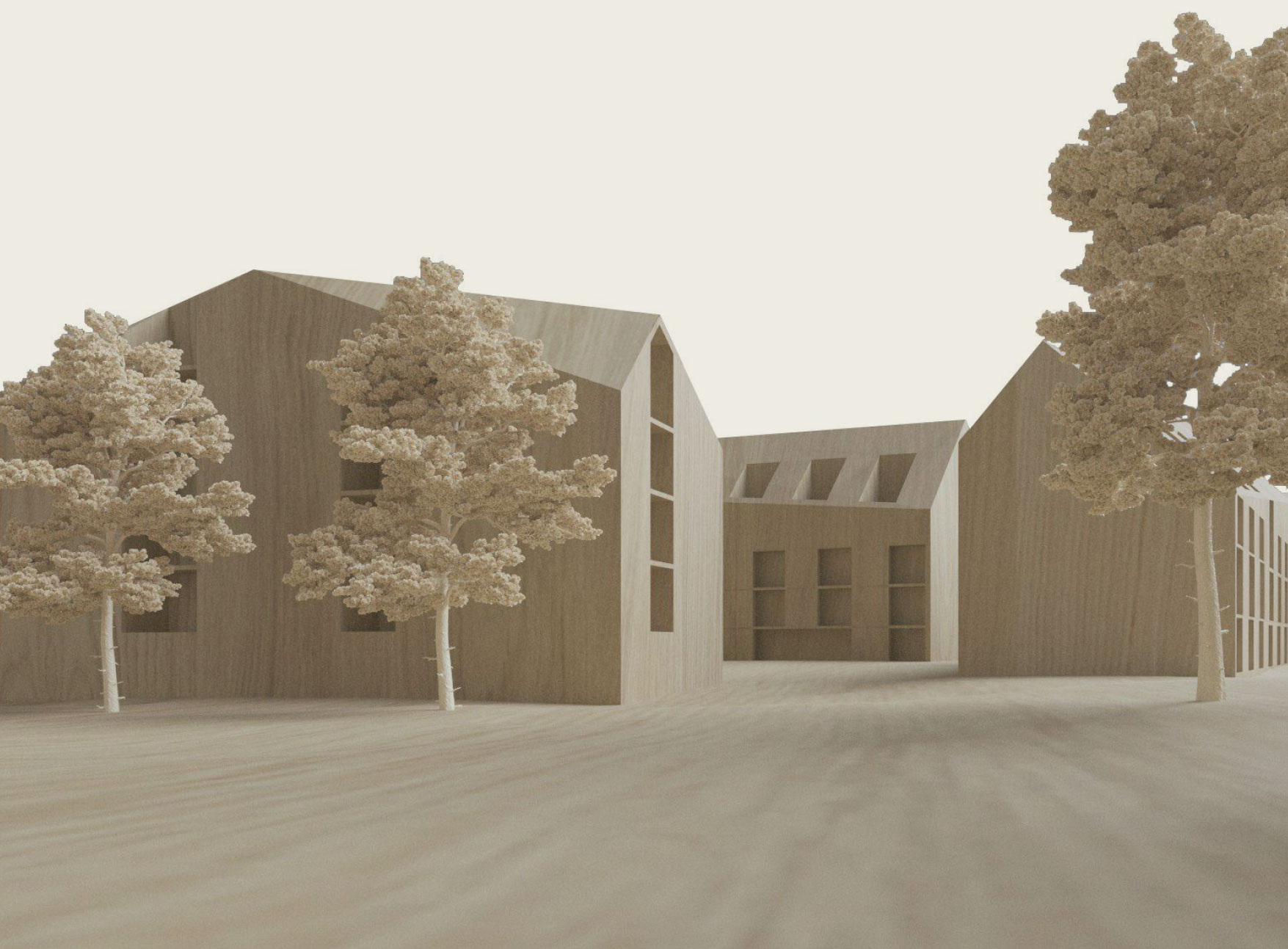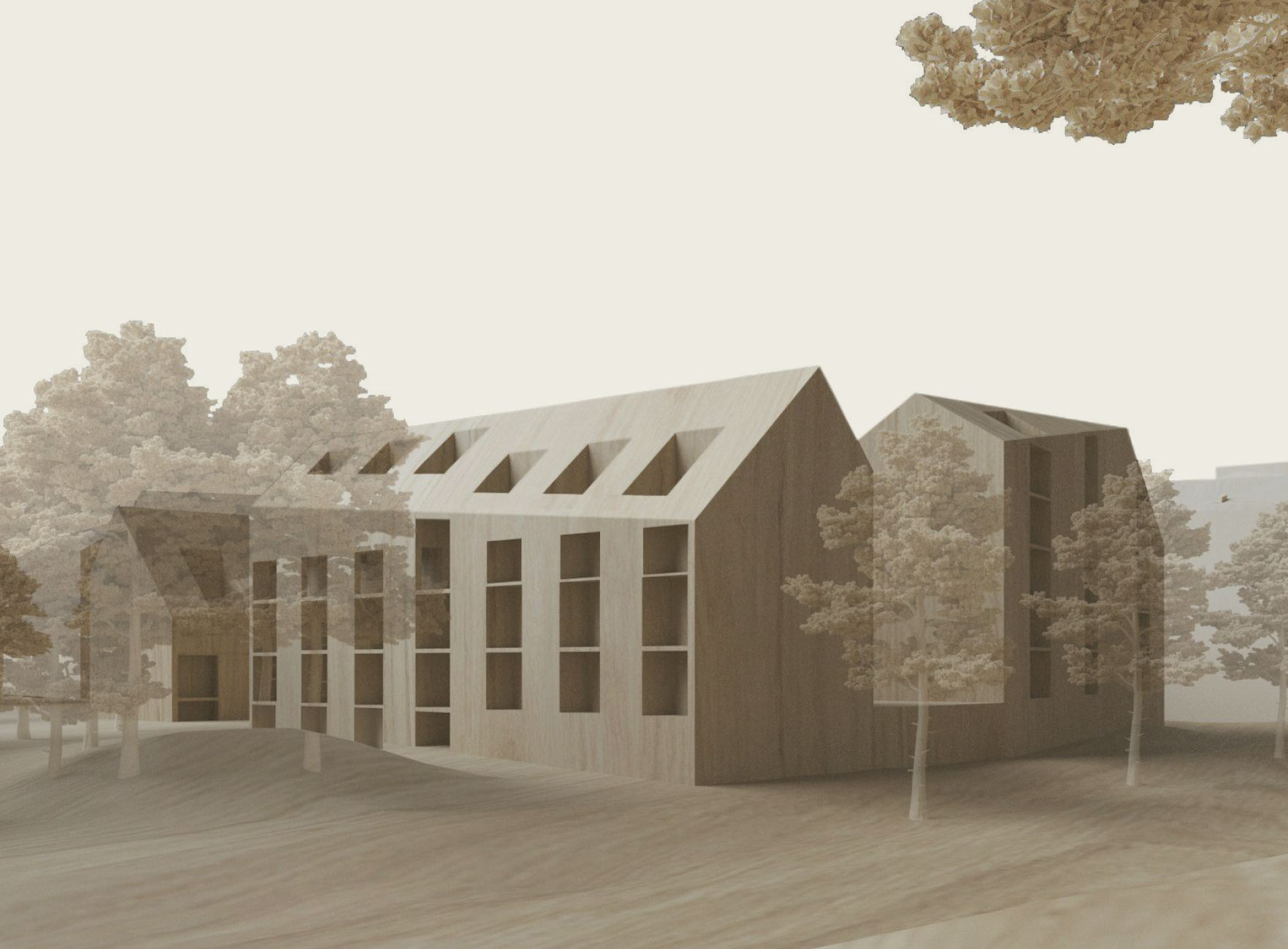 VE2
URBAN DETACHED HOUSE
A NEW TYPOLOGY FOR URBAN LIVING
Single-family housing in an apartment building. A floor-level terrace access-based townhouse. Meets the desires of living: a detached house in the city close to amenities with excellent transport connections.
SEAMLESS INDOOR-OUTDOOR CONNECTION
Door outside, and children straight to the yard.
COMMUNITY
The detached-house-like living style and shared yard create natural community spirit. The communal yard can be partitioned.
SPACE AND FLEXIBILITY
More space for families, remote work, and home-based entrepreneurship, diverse private outdoor areas, a personal entrance 'porch'.